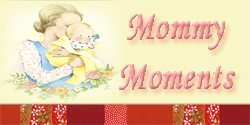 This weekend's Mommy Moments theme is "Part of the Family". I know I have photos of Akesha with my family in the PI, but I have trouble looking for them in my lappy. Anyhow, here's my entry.
Dias Family is an International family, not only it is an international family but it is also a huge family....yes, huge as in huge! Greg's parents have 14 children and 34 grandchildren, and 7 great grankids. This photo was taken last Christmas....this was during our white elephant party.
This was taken during my brother-in-law from Oregon and his family came to visit us here in California.
Water park getaway.
Last but not the least.....of course, I will not forget about Akesha's best buddy..BUDDY! Buddy is such a gentle and overprotective dog....he's been a great companion and playmate of Akesha. I always told Akesha that she should not hit Buddy because Buddy is her older brother. Buddy was our first kid....lol!
For more entries of Mommy Moments, just click the button above. Thanks!