Ooh La La! If you haven't yet visited Montreal, here's why
you must go
. And no, you don't need to speak French...uh, Francais….to have fun there.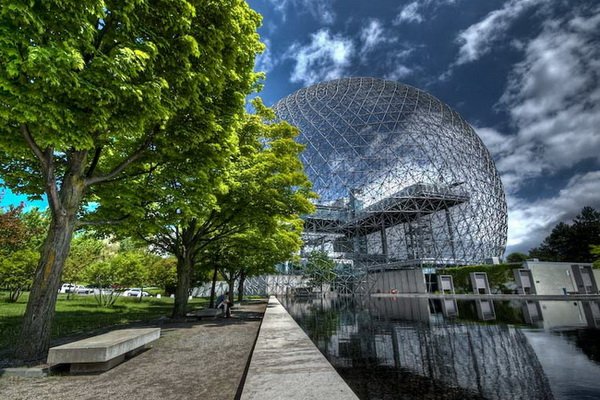 Poised at the confluence of the Ottawa and St. Lawrence Rivers, Montreal is Canada's second largest city and, with 1.65 million inhabitants, one of its most populous. Montreal is located in Canada's Quebec province, on the largest of the 200 river islands that make up the Hochelaga Archipelago.
Montreal is French for Mount Royal, the name of the three-crested hill that stands prominently at the city's center. Discovered by European explorers in the 1500s, the city has gone from a sleepy fur trading post to a bustling, glossy, cosmopolitan city well known for its culture and nightlife. Montreal takes pride in its cultural and artistic innovation; it is the birthplace of Cirque du Soleil, and is currently a UNESCO city of design.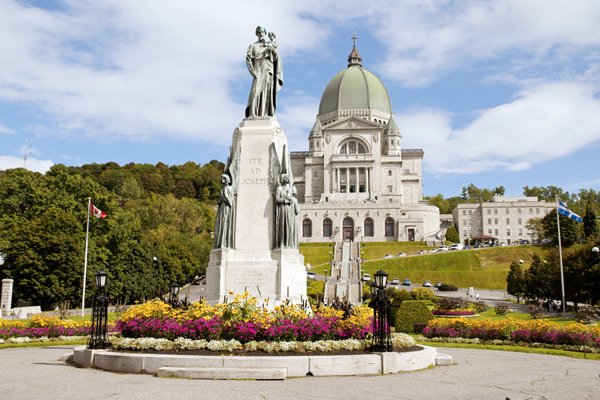 Montreal boasts a
wealth of things to see and do
, and, although winters are decidedly chilly, it is a fantastic place to visit any time of year. The city is always lively, always welcoming, and always doing something new.
Museums
Montreal Museum of Fine Art: Spread over three separate buildings, the Montreal Museum of Fine Art is one of Canada's most well-known art museums, housing works from some of the most prominent Canadian and international artists. The museum is beautifully designed, thoughtfully curated and meticulously maintained, and there is so much to see that many visitors find they must take more than one trip.
Pointe-a-Calliere Montreal Museum of Archaeology and History: The Pointe-a-Calliere Museum offers visitors an amazing look Montreal's history in a vibrant contemporary setting. The museum has several different floors, with exhibits showcasing everything from Montreal's unique archaeological roots to a detailed history of the city's founding. The light-and-sound timeline show is not to be missed, nor are the comprehensive museum tours offered by friendly and knowledgeable docents.
Biodome de Montreal: The first of its kind, this fascinating museum/ indoor zoo takes visitors through different ecosystems found in the Americas, including the tropical rainforest, the Laurentian maple forest, the Gulf of St. Lawrence, the sub-polar regions, the Labrador Coast and Sub-Antarctic Islands. The exhibits feature live animals, as well as a highly sophisticated attention to detail that gives visitors an authentic experience.
Lachine Fur Trade Museum: This museum documents the development of the fur trade, which played a crucial part in Montreal's history. The exhibits are interactive and presented in a way that's fun and interesting for kids of nearly any age. The grounds around the museum are very pretty, and make the perfect place for a walk or a picnic.
Cultural Attractions
Notre Dame Basilica: This stunning basilica dates all the way back to 1656, and is Montreal's oldest Catholic church. While its exterior architecture is certainly impressive, its exquisitely intricate interior décor is more than worth the price of admission. One of the church's most intriguing features is the beautiful depiction of Montreal's history, done entirely in stained glass.
Old Montreal: Charming and beautiful, Old Montreal has an Old World European look, but a contemporary, liberal atmosphere that welcomes locals and visitors alike. Ambling down the streets and admiring the town is a pleasant enough adventure, but sampling from the many restaurants and cafes and browsing through the quaint shops is a perfect way to spend a day. It's important to note that Old Montreal holds tight to its French traditions; the street signs are all in French, and you can expect to hear French spoken everywhere you go. However, many people in Montreal are bilingual, and they will be happy to help and guide English speakers along.
Rue St. Catherine: This street has a little something for everyone. For those looking to shop, it offers some of the best, most popular department stores, as well as some smaller original shops. For those who like to sightsee, wandering a bit off the beaten path will lead you to museums, charming streets, cathedrals and famous buildings.
St. Joseph's Oratory of Mount Royal: Set atop Mount Royal in the heart of Montreal, St. Joseph's Oratory is the world's largest shrine to St. Joseph, and one of Canada's most popular places for religious pilgrimage. Named a National Historic Site in 2004, the Oratory boasts beautiful gardens, a church, a basilica and a museum that features a collection of hundreds of manger scenes from around the world. One highlight for visitors is the votive chapel, which features 10,000 lights and votive candles.
Quartier des Spectacles: This exciting sector of Montreal has been the cultural heart and soul of this diverse metropolitan city for over 100 years. There is always something fresh and new to see and do here, and people of all ages are sure to enjoy a visit. Festivals of all kinds are held in the streets, and there are always live performances, art installations and exhibits to enjoy. The area also offers great dining and shopping, as well as activities for kids.
Outdoor Attractions
Montreal Botanical Gardens: Just minutes from downtown Montreal, Montreal Botanical Gardens offers a tranquil and gorgeous respite from the bustle of the city. It boasts over 22,000 different plant species and cultivars and 20 separate themed gardens. Highlights include the Japanese and Chinese gardens, the vegetable gardens, and the Insectarium.
Mount Royal: Mount Royal is Montreal's namesake and most prominent natural landmark. The highlight of visiting this large hill is arriving at the summit and catching a view of the whole city. You can walk, bike, or drive to the summit, and, once there, you can enjoy birdwatching or a visit to Beaver Lake.
Book your next trip to Montreal with Travelation for the best amenities at the
most reasonable prices
.