Cheshire is a county rich in both culture and history. It is home to some of the country's most impressive – and most historically significant – castles. Among these is Beeston Castle – a royal castle built by the sixth Earl of Chester, which perches atop a hundred-metre tall sandstone crag and so offers spectacular views of the surrounding plains.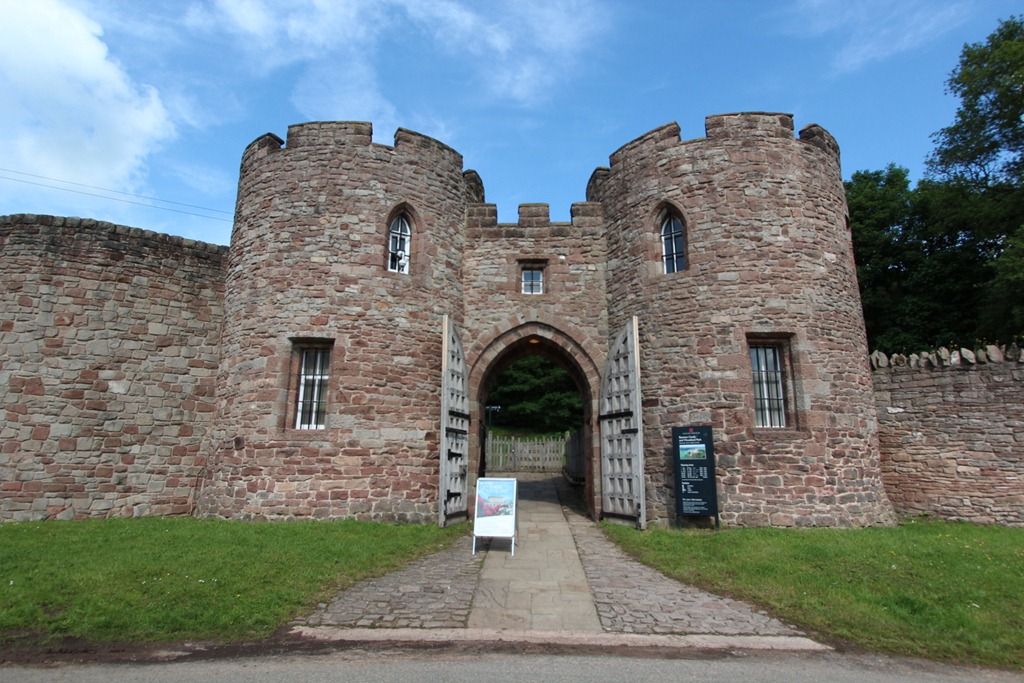 This August, the castle will play host to two different events, each describing a period in the castle's varied history. Let's take a look and see exactly what's to take place!
Siege!
Beeston castle was built in the 1220s, but it would not have to repel a siege until more than four hundred years later, when a group of Royalists had to repel a Parliamentarian army. The royalists managed to repel their attackers for an entire between November of 1644 and November of 1655, however they could not repel starvation and so the castle ultimately fell. The following year, Cromwell ordered that it be partially demolished, in order to prevent Royalist forces from using it as a stronghold again.
As such, the castle is rich in history, and this particular siege is one which will be re-enacted by English Heritage. Onlookers will be treated to blood-curdling shrieks, the smells and sounds of gunpowder – as well as some delightful period music and food.
Clash of Knights
A little later in the month, on the weekend of the 22
nd
and 23
rd
of August, the ground will play host to another historical event – this time one which pits armor-clad soldiers against one another in direct combat.
The Clash of Knights is precisely what it sounds like. Soldiers will don a full suit of armor, including a helmet and shield, and attempt to cow one another into submission using clubs (it appears, mercifully, that swords are not allowed).
While we're all familiar with what a medieval solider might have worn, there really is no substitute for actually watching them fight it out in the flesh. If boxing is one of the most punishing workouts in the modern era, then armed combat while wearing three stone worth of chainmail is surely more grueling still. You'd need a decent level of fitness, we'd warrant, to be able to put up much of a fight.
'Clash of Knights' will offer an insight into what it was really like to fight in a medieval battle which you won't glean from a history book, nor from watching an entire season of 'Game of Thrones', and once and for all dispel the myth that medieval combat was either graceful or romantic. Over the course of the day, four competing armies (or teams, if you'd prefer) will compete in battle, until only one emerges victorious.
From the sidelines you'll be able to sample a taster of medieval food, drink and music onsite, which you'll be able to enjoy while watching the action – doubtless much to the chagrin of those participating.
Whichever of these two events you decide to attend, the prices are exactly the same. Adults can get tickets for £7.60, with discounts being offered for concessions and children. Family tickets are available at just under twenty pounds. By contrast, English Heritage members can get in for a mere £1.30. Considering that, the £41 annual membership cost seems rather reasonable – especially when one takes into account the hundreds of different similar events and locations accessible across the country. Tickets for the Clash of Knights can be booked
here
, while tickets for the Siege can be bought
here
.
It's easy to reach Beeston, since one of Cheshire's principle virtues is its accessibility. The county is easy reached from both Liverpool and Manchester and via the network of motorways which adjoin them and the rest of the country. If you've travelled from farther afield, then you'll likely need a place to stay after the exertion has all been completed.
Unfortunately, Beeston castle is not as well-equipped to accommodate guests for the night as it once was. Fortunately there are a number of different luxury
hotels near Chester
, some of which come equipped with their own relaxing amenities to soothe you after a day spent walking around the castle – even if you haven't actually participated in the fighting itself! Among these, Carden Park is undoubtedly the foremost; as well as being among the premier conference and
wedding venues in Chester
and the surrounding area. Its grounds contain a world-class spa and golf course, along with a host of other activities, to help you unwind after a day spent reveling in history.