Summer is the perfect time to spend with family members outdoors. Now that school is out, children have plenty of free time. There are a variety of summer activities that families can enjoy, which includes spending a day on a boat. Renting a boat is a great way to enjoy a summer day with your family.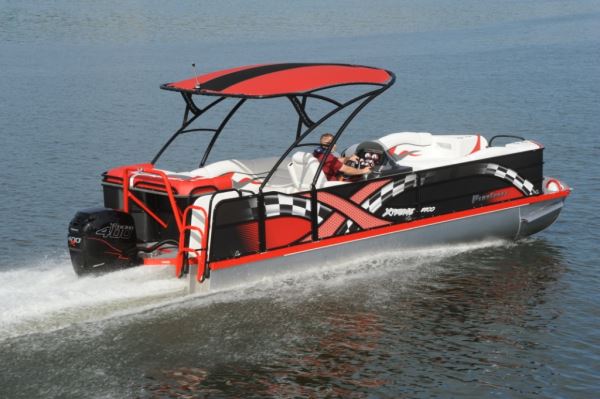 If you are interested in boating,
pontoon boats
are a great option that is suitable for the entire family. There are many activities a family can enjoy with one, which include:
If you are renting a pontoon boat for a few days, you can even add a detachable water slide to the boat.
Before embarking on your water adventure, it is crucial to understand the importance of boat safety. Although a day on a boat can be fun and relaxing, it can also be dangerous. If you are planning to rent a boat, then here are helpful tips to keep you and your family safe while on the water:
If you are renting a boat, then it is vital to a responsible boater. There are laws in place to ensure boaters are not negligent. Gross negligent operation of a boat is a criminal offense. If a boater is charged with gross negligent operation, then he or she could face a one year jail sentence and/or a $5,000 fine. Some actions that may be considered negligent operation include:
Using alcohol or drugs while operating a boat.

Driving a boat in a designated swimming area.

Driving at dangerously high speeds around other boats or in dangerous waters.
If an individual acts responsibly, then he or she is taking the necessary measures to keep his or her family safe and those around them safe.
Life jackets are vital to keeping your family safe. An estimated two-thirds of individuals killed each year on boat outings are those who feel they do not need a life jacket. Children should have a life jacket on at all times, and it is important to be sure life jackets are the right size. If a child is under 90 pounds, then an adult sized life jacket is not safe.
Know the Awareness Zone
Be aware of the boat's awareness zone. The awareness zone is the front, sides, rear, and swim platform of the boat. The awareness zone extends for thirty feet around the boat. Under no circumstances should a passenger be in the awareness zone until:
The keys have been removed.

After the keys are removed, you count to ten.
Be Aware of the Weather
Always be sure to check the weather forecast before you go boating. If you are on the water and notice a drop in the temperature, dark clouds, or a sudden wind increase, then it is best to head to the dock, especially for novice boaters.
Beware of Carbon Monoxide
Boat engines can produce carbon monoxide, which can be harmful if inhaled. Be sure that all engines are off before anyone enters the water. Even after the engine is off, carbon monoxide can accumulate under docks or swim platforms. Be sure to make your family aware to avoid any incidents.
Boating can be a fun way to spend the summer with your family. If you are going boating, then be sure to follow this advice from the
National Safe Boating Council:
Know Your Boat and use this acronym: BE SAFE
F
irst aid and emergency procedures
Have fun and enjoy your boating experience, but always be mindful of hazards and do your best to educate yourself and your family before venturing out. Happy boating!
This guest post was made possible by Houseboat Magazine, offering the latest reviews, equipment and
houseboat rental
information for most areas in the U.S. Digital and print subscriptions available.