Knowing how to keep our skin healthy is important. Common skin irritations, when they are not treated properly, can lead to major skin diseases such as skin cancer. This is why proper skin care is critical.
As a mom, I make sure that I choose the right skin care products for my family. I look for skin care products that only have natural ingredients and stay away from those that has chemicals that may harm the skin.
Dr. Jacobs Naturals castile soaps are made with an assortment of natural ingredients. They are gentle enough even on the most sensitive skin.
The Dr. Jacobs Naturals Bar Soap comes in different varieties such as the Citrus Crush Cocktail that reminds you of summertime with the scent of fresh oranges. With the properties to brighten and nourish skin, you can look forward to feeling clean and smelling fresh all day. There's also the Luscious Lavender variety that allows you to gently exfoliate away the day's stress with soothing lavender enriched with fresh flowers. You will feel like you have just taken a trip to a luxurious spa with the pacifying aroma of lavender.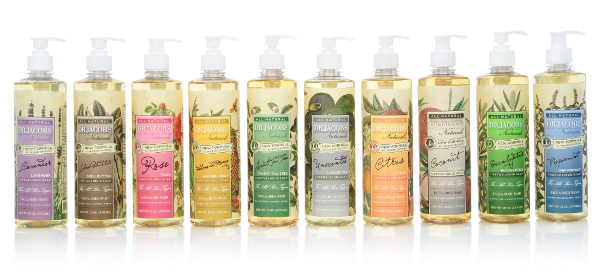 For body wash users, there are also different variants of Dr. Jacobs Naturals Body Wash that are made from premium essential oils and are 100% vegetable based. There is the Almond Honey variant that is a gentle blend of almond and honey, a natural source of Omega 9 that moisturizes and nourishes the skin. There's also the Shea Butter variant that penetrates deep into the skin and helps revitalize elasticity. It contains shea butter that is naturally rich in Vitamins A & E and Omega 3 & 6. With regular use, your skin will regain its natural luster and moisture.
If you're looking for natural bath soap products that will help give your skin the proper protection and nourishment that it needs, then you should definitely check out Dr. Jacobs. Naturals are free from all the nasties: NON-GMO, Paraben Free, Sulfate Free, Gluten Free, Free of artificial dyes & coloring. PETA Cruelty Free & Vegan.
You can never go wrong with skin care products that are made of natural ingredients. Order today! Free Shipping on all Dr. Jacobs Naturals products totaling over $20! Use code
freeship20
on www.drjacobsnaturals.com
https://www.usfamilycoupons.com/coupon.php?bid=13679&dealid=3593
Disclosure: Product mentioned above was provided for FREE through US Family Guide for product endorsement/review purposes.