Whether your kids have always wanted to go to Disney World, you have your heart set on a far-flung destination like the Caribbean or a Boutique Hotel in park avenue nyc, or you want to immerse your family in a cultural hotspot like India, a dream family vacation will often stay just like that. A dream.
That doesn't always have to be the case. With a little bit of planning, a lot of determination, and a sprinkle of know-how, you can achieve the family vacation that you have always wanted, and here's how you are going to do it!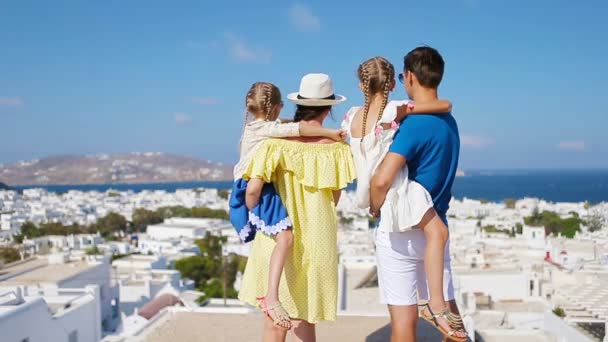 Start planning
A dream family vacation is not a last-minute getaway. It takes careful planning and consideration, especially if you want to achieve it on a budget. Proper planning involves a lot of research. You need to look into accommodation, travel, destinations, days out, and so much more. Affordable rooms, flights, and car rentals book up quickly, so you need to make sure that you leave enough time to grab the best deals.
It can be a great idea to use a price comparison site so that you can ensure you get the best possible price for each element of your vacation. Remember, although all-inclusive deals can be excellent value for money, sometimes it does pay to book all the different elements of your vacation separately.
Borrow some money
Even with all the best planning, a dream family vacation doesn't come cheap. Unless you want to be scrimping and saving for the foreseeable future, you may have to borrow money to ensure you get the trip you and your family deserve.
If you are worried about borrowing money or getting into debt, the most essential factor to remember is that personal loans can be good for your credit rating. Yes, you heard it right. Borrowing money can actually help you to become more financially responsible and more attractive to lenders in the future as long as all payments are made on time. Plus, it allows you to treat your family to their dream vacation.
Always make sure that you thoroughly read the loan agreements and ensure that you can comfortably make the monthly loan repayments before signing on the dotted line.
Go out of season
This is easier said than done when you have school-age kids, you can save a substantial amount of money if you avoid the peak vacation times, such as the summer holidays. In fact, for a family of four traveling abroad, you can easily save thousands of dollars by going out of season.
Another benefit of avoiding peak travel times is that you can avoid the crowds. Is there anything worse than having to queue for hours in the heat with several young and irritable children in tow? Not to mention the dreaded fight for a sunbed each morning!
As a general rule, spring and autumn are the cheapest times of year to travel.
Set a budget
One of the easiest ways to overspend when planning your dream family vacation is by not setting a clear and definitive budget. Furthermore, many families across the U.S fail to ever book their dream vacation because they don't think they can afford it. Yet how can you possibly know what you can and cannot afford it you don't even look into ways in which you can save money on your ideal trip?
By setting a realistic budget, you are forced to get creative with your planning and discover what areas you are willing to cut back on and which ones you are not.
Top tips for saving money on your dream vacation:
Check out Airbnb rentals over hotels

Look at public transport instead of costly car rental

Only eat out once a day

Use travel rewards cards

Open a separate savings account