Who says that only children can have fun at sleepovers? They can be as much fun in your 20's as they were in your early preteen years. It is important to keep a good bond with your friends, and the best way to do that is to spend time together. It gets quite hard keeping track of friends when everyone has started working. Plan a sleepover with all of your friends, even if it has to be months in advance. If you are worried about the food part of it, leave that to us. We have curated some of the best party sleepover snacks that can help you have a great night with your friends.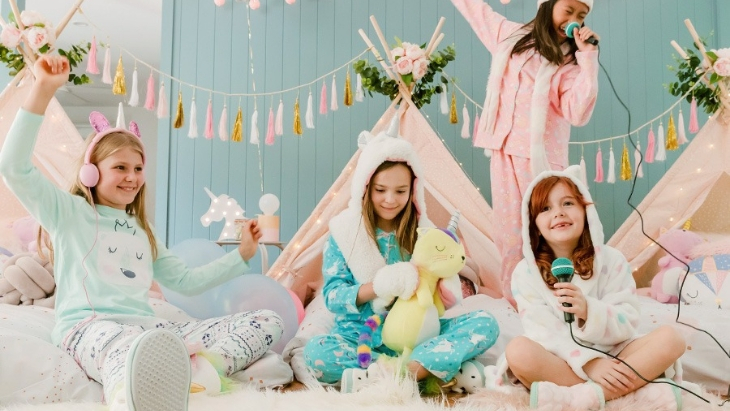 The best chicken loaded nachos
The best snack food is definitely a plate of loaded nachos. Who doesn't love nachos? This recipe offers you a tremendous amount of ease and convenience since it is baked in the oven. You can go as wild as you would like with the toppings. Think of cheese, seasoned chicken, salsa, guacamole, Pico de Gallo, and even sour cream! This will definitely be a popular dish among your friends that gets made in less than 10 minutes and is guaranteed to give you back an empty plate within no time. You can even add some jalapenos to bring some heat into these loaded nachos.
These 'edible' fudgy chocolate brownies
Before you make this, it is important to check whether recreational use of cannabis is legal in your state or not. If it is, then you are in for quite a delicious treat. The beauty of edibles is that you do not have to use really good weed in order to get a really good high. You can even use some reggie weed in order to make your cannabutter that goes into your brownies. Remember to decarboxylate the weed before you melt it with the butter. All you need is some cocoa powder, chocolate compound, flour, eggs, vanilla, and sugar. Mix the cannabutter into the rest of the ingredients and cook them for 35-40 minutes in order to get that perfect consistency.
The best spinach and artichoke dip
Do not be fooled by the name. This is definitely not as healthy as it sounds and is filled with cheesy goodness. Once you make this, you will never buy spinach and artichoke dip from the store ever again. This is the ultimate party dip and there is almost no one who can resist it. The ingredients that you need are sour cream, mayonnaise, garlic, cream cheese, pepper, salt, mozzarella, parmesan, artichokes, and spinach. It is as easy as mixing all of these together and putting it into an oven preheated at 350 degrees for only 20 minutes, or till it is baked through fully, you can serve it with some pita chips or even some crispy lavash if you feel like it.
It is important to stay connected with your friends through the years, and the best way to do it is to have sleepovers from time to time in order to strengthen your bond. Use these recipes as the perfect snacks for your reunion.