The new updated Preschool & Kindergarten Books, Songs & Early Reading Games App is even better than the previous version. The app features a collection of some of the kids' all time favorite songs. I like the cute interactive animations and catchy tunes. Your little one will get to enjoy the iconic Five Little Monkeys and Bingo songs, sing along in karaoke mode, and also kids can record their own songs and stories. Plus, it comes with a collection of farm animals cards to play with. I would highly recommend this app to everyone!

If you are wondering where to find a FREE educational app for your little learner, you should download the latest version of Alphabet tracing & Montessori educational math puzzle. This app will not only help your toddler learn to write letters, but will also develop good handwriting skills. This app would definitely help your little one build his or her kills progressively, from tracing to writing at their own pace. It comes with very clear graphics, educational and fun to use!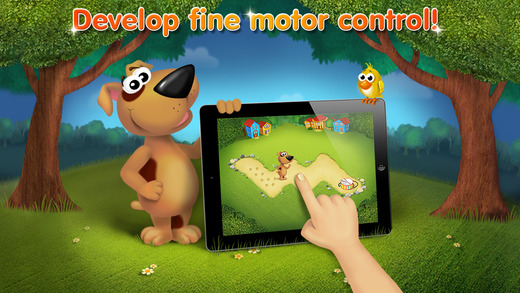 Android users can also find Kids Academy on Google Play!
Also be sure to visit Kids Academy on social media!