The holidays is fast approaching and most people are already on the lookout for unique gift ideas that will make gift giving even more memorable this Christmas. Whether you are creating a personal gift list or making a holiday gift guide that you would like to share to others through a website or a personal blog, it is important that you create one that is useful, practical and inspiring. The holiday gift guide that you should create must contain gift ideas and recommendations that others will find interesting. Feature products that are unique and those that can be used regularly such as the iCoffee Opus, which is perfect for coffee lovers everywhere.
The
iCoffee Opus
Single Serve Brewer provides an exquisite cup of smooth tasting coffee every time. Adjustable brew strength. Includes: Bonus iCup reusable cup for brewing your own coffee. 6 count variety coffee pod starter pack. Spinbrew™ technology steams, spins and stirs inside the K style cup to virtually eliminate acidic and bitter aftertaste. Works with all single serve style cups including K cup, one cup and real cup capsules, plus K style cups form every private label brand and maker. It has removable drip tray allows for travel mug. It brews up to a 12 oz. size mug of coffee. I like the fact that the removable water reservoir can hold up to 75 oz. . The dial a brew feature lets you select a size from 4 to 12 oz. Auto shut off control and energy saver mode.
Oh, boy! I love every feature of this amazing coffee machine! I've been using this product for a week now, and I have to say that this is by far the best coffee machine I've ever had. It brews faster than fast, hotter than hot, and smoother than smooth. Not to mention, the quality is much higher than other brands out there. I would highly recommend this coffee machine to everyone!
For more details or would like to order, you should check out icoffee.com. Don't forget to like them on
Facebook
or follow them on
Twitter
for updates and promotions. So what are you waiting for?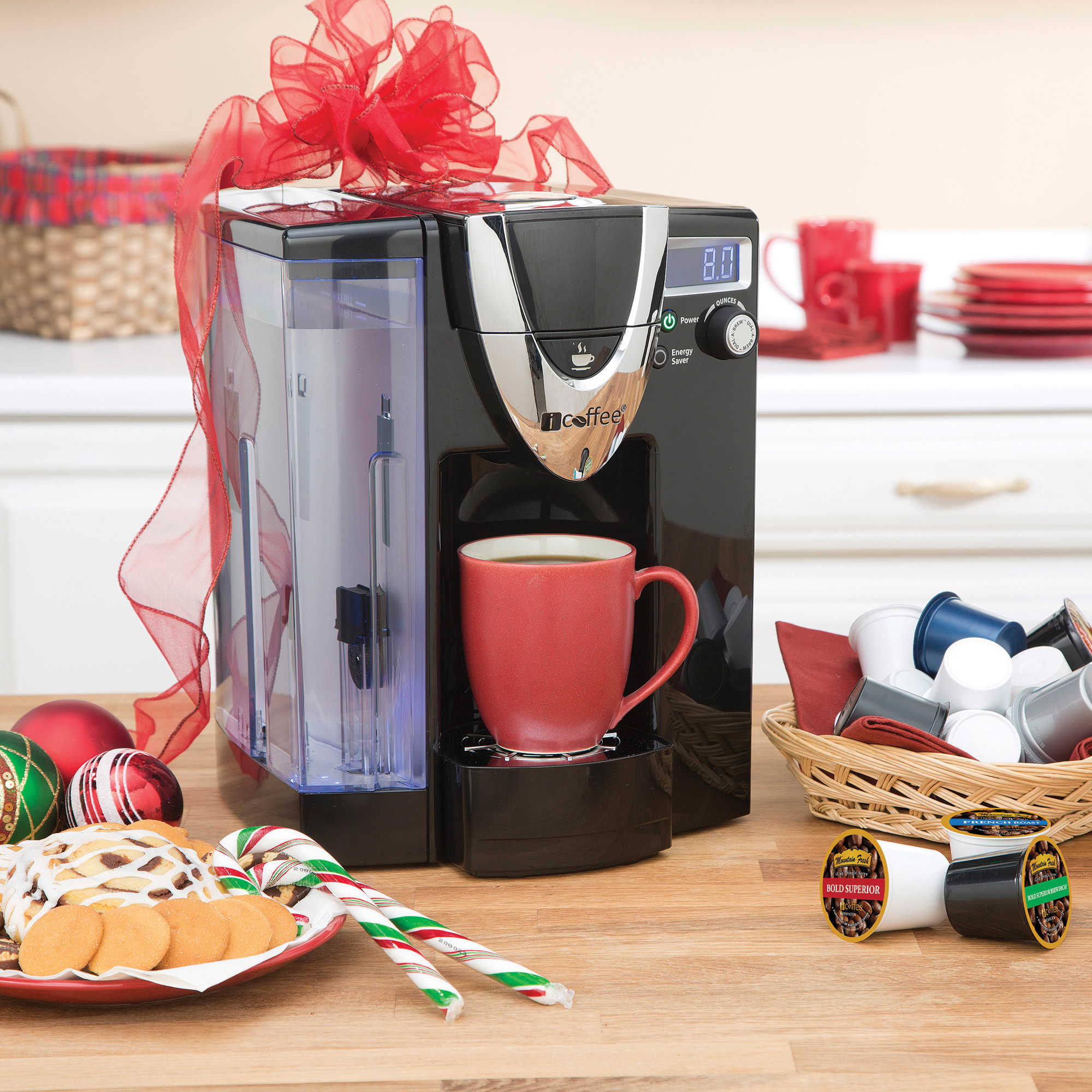 Disclosure: Product mentioned above was provided for FREE for product endorsement/review purposes.