One of the most magical times in a girl's life can be when she's about to get hitched. It is typically a season where she's showered with love, stress, rollercoaster emotions and bursts of excitement. Another highlight that many brides look forward to is the renowned bachelorette party. It's seen as a chance for everyone to go out, have fun, and celebrate the bride-to-be's last days as a single woman. Every bride has a different theme and location for their party so there's no telling what might happen. If you have a bachelorette party coming up, you should read a few tips on surviving it below.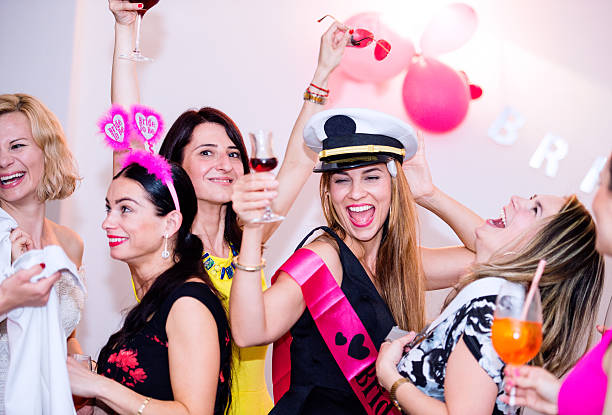 Wear Comfortable Clothing
One of the first tips for surviving your next bachelorette party is wearing comfortable clothing. It is likely that you're going to be painting the town red, so you need to be well-equipped to do so. Some
outfit ideas for a bachelorette party
include a colorful one-shoulder mini, a linen halterneck dress, a polka dot midi dress, or a floral maxi dress. If you want to be adventurous, you can go all out and wear costumes so that everyone knows you've come to take over. Also, try and bring some flats along with you as wearing high heels all night may be hard on your feet.
Another way to survive a bachelorette party is by getting a pre-party IV. Seeing as most bachelorette parties consist of food and alcohol, it's imperative that you're prepared for the morning after. If you look through
www.resetiv.com
, you'll see that they provide IV's that can both help prevent a hangover as well as relieve you of one in the event that it happens. Seeing as prevention is often better than cure, getting one before you go out would be ideal. It would give you the chance to get hydrated before you go out so you can handle whatever the night has in store for you.
Bachelorette parties can get pretty wild, so carrying valuables around may be something you should avoid. The last thing that you want is to go out to celebrate and end up leaving disappointed because you lost something valuable. Some safety tips to consider while you're out include keeping a close eye on your bag, maintaining your personal space where possible, and wearing sling bags and keeping them zipped.
The ultimate way to
prepare for a bachelorette party
is to relax the night before. Get enough sleep as possible bearing in mind that you're going to need all of your energy for the big day. You should also consider having a day of pampering and do things like getting a massage, pedicure, and manicure with the girls as a way of unwinding, relaxing and preparing for party time.
A bachelorette party is something many people look forward to because it means preparing for an epic and unforgettable night and ensuring you do all you can to make sure it goes well. On that note, the hope is that you've found some useful tips that have prepared you for your next bachelorette party in this article.