Selling a house in San Antonio can be a little tricky – although the market is hot right now, newer neighborhoods and developments are making the market competitive. However, if you're looking to change your living situation, whether upgrading or downgrading now that the kids have moved away, there are iBuyers out there to purchase your home. Never heard of the term? Let us introduce you to the internet home purchasers, and they're providing purchase offers on San Antonio real estate right and left.
An iBuyer makes an offer on your home, as-is, through the internet. These are companies that specialize in buying properties that may need a little care, putting them through renovations and delivering a quality home to a potential buyer. iBuyers are changing the San Antonio real estate market, allowing homeowners to list and sell their house quickly, without the traditional real estate agent-led selling process.
These buyers present all-cash offers to homeowners, which moves the buying process along quickly. Closing is streamlined, without the chance of financing falling through at the last minute. Offers are made on properties, sometimes sight-unseen, using proprietary valuation models that analyze comparative sets, predict whether the market in the area will grow or slow, and other variants that determine a price for the house.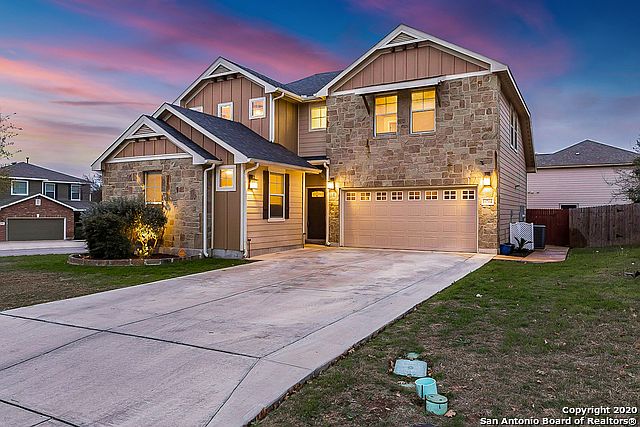 Benefits of real estate technology
Advances in real estate technology allow iBuyers to search for houses and reach out to homeowners directly to make an offer. Technology also allows buyers and sellers to seamlessly list their home, receive offers, and complete much of the process online, without the lengthy traditional selling process.
iBuyers do work on a commission, which is paid by you, the seller.
The benefits of
selling a house quickly
may mean that the offer is less than you'd get by listing your home with a traditional real estate broker. However, real estate agents also charge commissions, and the seller is often responsible for paying both the buyer's agent's commission and their own real estate agents.
How selling to an iBuyer is different than traditional real estate
Selling to an iBuyer
differs from conventional real estate sales
in that it eliminates the lengthy process of listing your home, having a real estate agent match you with interested buyers, and keeping your house show-ready at all times. Many sellers end up having to sink thousands of dollars into repairs before listing, money that not everyone has readily at hand. Other times, buyers ask for concessions at closing that the seller must complete before the property changes hands.
When you choose to
sell your San Antonio house
to an iBuyer, you'll avoid a lot of the frustrations of selling it on the open market. In addition, you'll have the confidence that the iBuyer is ready to pay right up front, without needing to secure financing.
For those who need to sell a home quickly, to relocate to a new job, or those that have unexpected expenses crop up, the convenience and security of a quick offer is unbeatable. Other people selling a house in San Antonio may have inherited a house that they don't wish to live in and may not want to take the time to list it on the open market.
iBuyers are also able to help those homeowners in pre-foreclosure, allowing them to get out from under their mortgage without having a foreclosure on their credit record. For those who have had a shift in circumstances, this option can be a lifesaver.
Should I sell my house San Antonio to an iBuyer?
Selling your home to an iBuyer isn't for everyone, although the ease of the transaction and the fast closing process is attractive for many. Before you list your house with a traditional real estate broker, explore your options with a fast, all-cash offer from an iBuyer.