A full kitchen renovation can cost you thousands of dollars and months of time, but an older kitchen can bring down the mood of your home and even reduce its value. Updating your kitchen does not have to mean gutting and rebuilding it from scratch, however, because you can choose a couple of features to change and make a huge impact. Some relatively cheap and easy kitchen updates include a new paint job for the walls or cabinets, a change in lighting and accessories which fit your lifestyle and the seasons.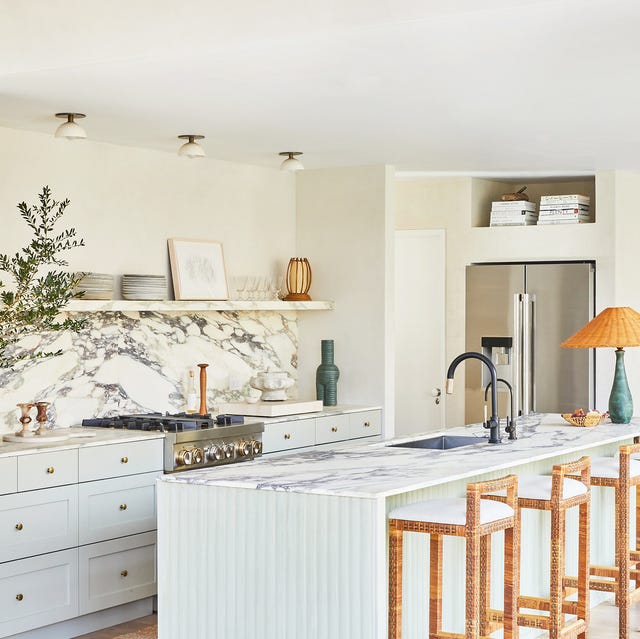 Paint With Purpose
A new paint job in your kitchen can mean painting the walls, cabinets or just a feature wall to add new colors to your space. This can brighten up a dark kitchen, cover the wear and tear of your space and even highlight your favorite artwork or family photos. When it comes to
painting kitchen cabinets
, a new stain or paint color can look like you got new cabinets for a fraction of the cost. You can even find professional painting services to help you chose the right finish and hardware as well as do the job right. This can help save you time and the cost of buying your own equipment, it can also give you more confidence in the quality of the work.
Add Lighting
Older kitchens may have inefficient
lighting
, outdated fixture styles or other lighting issues that can be fixed with a quick change. You can even have additional or new lighting systems installed for relatively little cost, depending on the wiring of your home. It is important to keep in mind bulb availability and efficiency when choosing new lighting fixtures, giving you energy savings and ease of replacement for the lifetime of the fixture.
Accessorize Seasonally
Even if your budget does not cover new paint or light fixtures, you can probably find a couple of
accessories
to switch out and give new form and function to your space. Replacing your stools, for example, can give you seating options better suited to how your family uses the space as well as add a pop of color. New window treatments can change the way the light flows through the kitchen and switching them during the different seasons can enhance the effect.
Getting a new look for your kitchen does not have to break the bank. You can add paint to the walls and cabinets, update the lighting fixtures and accessorize to better fit how you use the space. Even the smallest changes can add value to your home in how it looks and functions for your family.