Imagine a country like Syria, a home to one of the oldest and richest cultures in the world is now untouchable. It's absolutely devastating to see the Syrians current situation. Do you know that the Syrian war has produced the worst humanitarian crisis since World War II? More than 4.6 million people have fled the country, and 6.6 million others have been displaced inside Syria.
They have nowhere to go and often with just the clothes on their backs, many end up in refugee camps that are both overcrowded and overwhelmed. One of the many organizations that are offering supplies, shelter and medical care for the people displaced by the crisis is
CARE
. CARE is a global humanitarian organization that fights poverty by empowering girls and women. This organization has reached more than 1 million Syrians with humanitarian relief. As the bloody Syrian conflict drags past the five-year mark this month, CARE wants to deliver something more to Syria's displaced children: HOPE.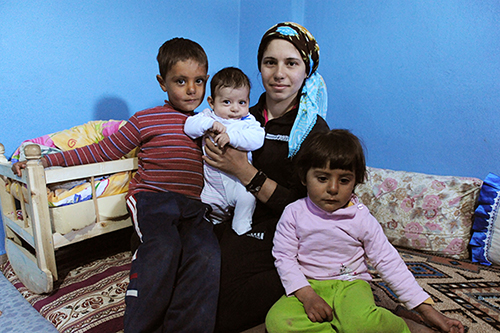 This is an opportunity for us all to become part of an important, current story - and a chance to express our own compassion for Syrian refugee children by:
- Writing a Letter of Support
Let them know you care. Reassure them that they are not forgotten, that the world cares. Send your message of hope. It can be all the difference in the world to know you're not alone. Let us offer messages of solidarity, encouragement and advice.
Here's mine:
"
Let your hopes, not your hurts, shape your future. Always remind yourself that there is light despite all of the darkness. My heart goes out to you. Have faith and never give up!"
- Donating a Special CARE Package via CARE.org
Your gift today of a CARE package will be symbolic of the supplies, services, relief and hope provided to Syrian families in need.
CARE invited a handful of these original CARE Package recipients, who have long-since immigrated to America, to write letters to Syrian refugee children. They jumped at the chance.
Now in their 70s and 80s, these World War II refugees from California, Colorado, Florida, Illinois and Indiana wrote letters and put them in small symbolic care packages, along with a few goodies, childhood photos and any other items of meaning they wished to share.
The result has been some deeply moving connections between people who, though separated by decades and distance, share so much. They all know the pain of being ripped from their homes by war — and how it feels to receive a special delivery from a stranger who cares in America.
You, too, can send a heartfelt message of hope and solidarity, no matter where you live. Then share your message amongst your friends, family and social networks inviting them to express their own compassion, encouragement and hope for Syrian refugees. Let's HELP!